Capabilities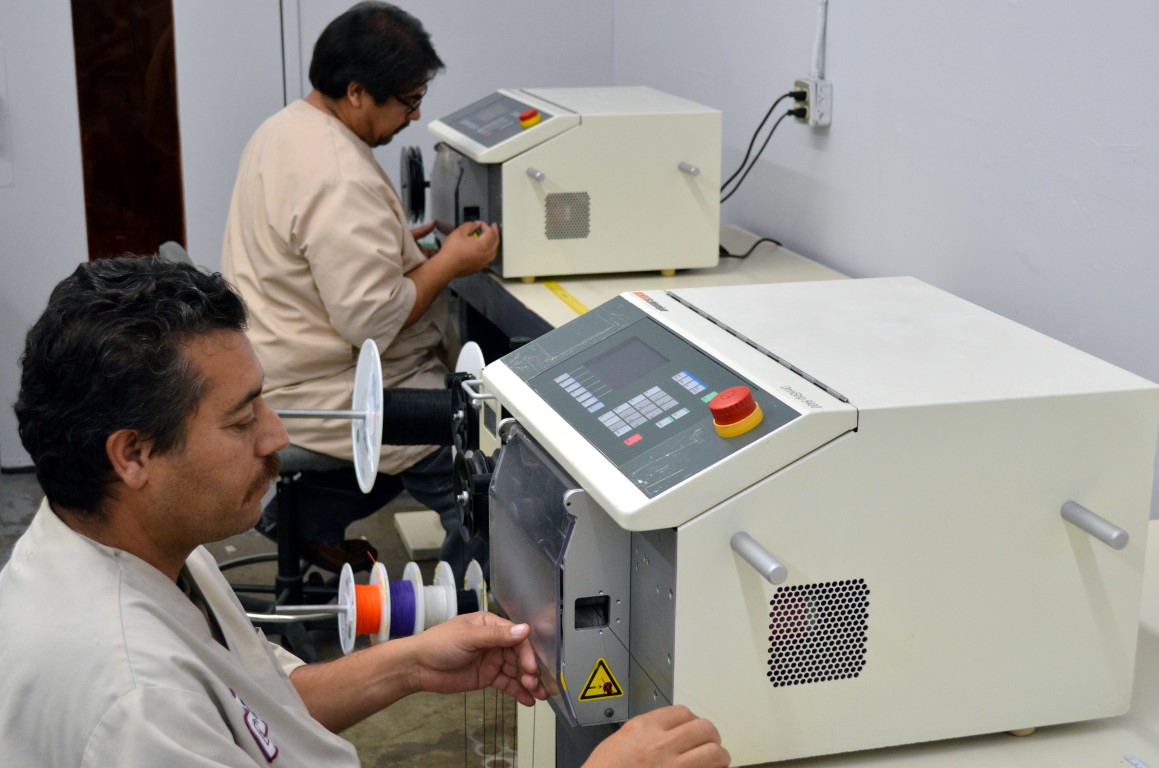 Our wire cutting machines are capable of cutting 12-30AWG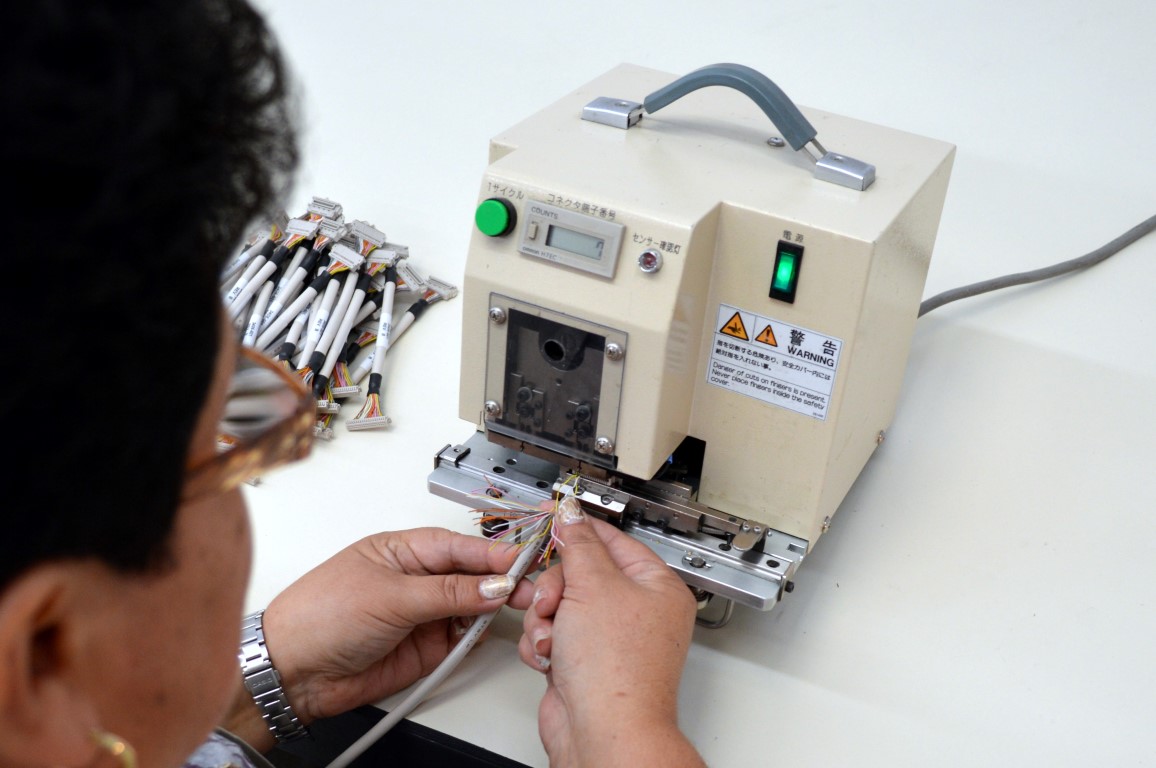 Hirose DF9M machine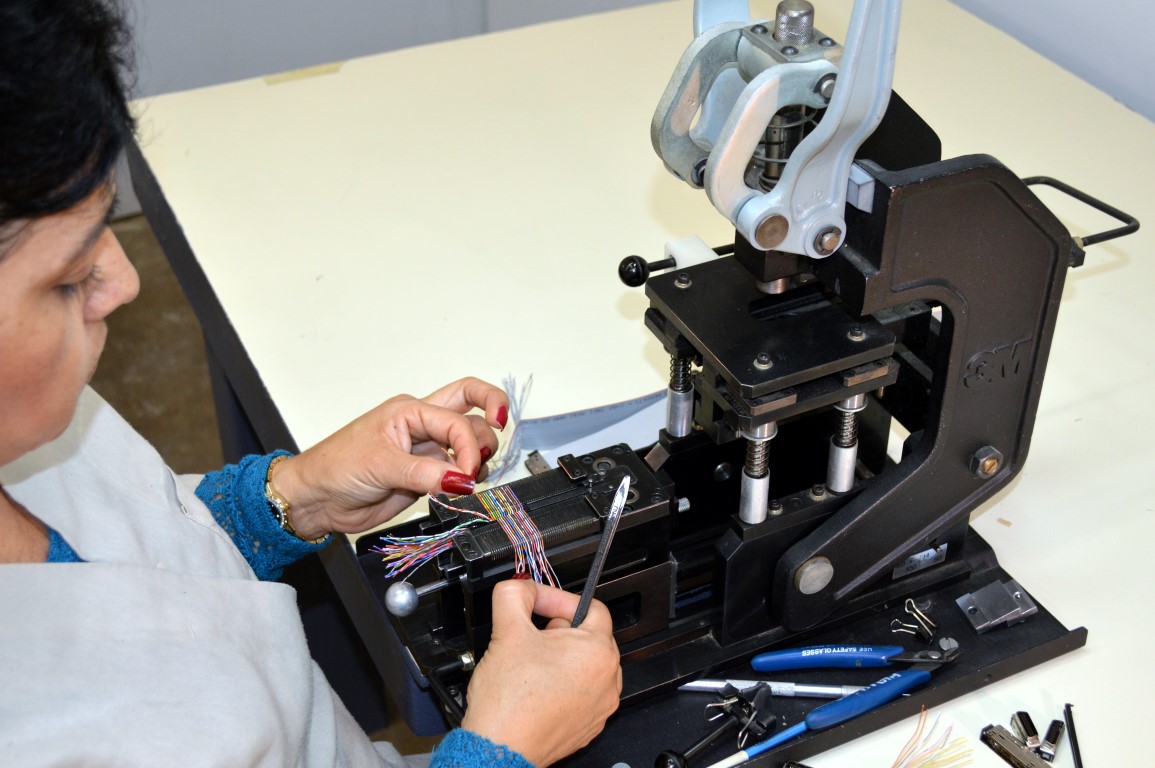 3M MDR tool
International Component Technology is a turnkey contract manufacturer of custom cables and cable harness assemblies. From product design assistance to production to packaging and shipping, we offer complete, start-to-finish manufacturing services.
We provide design assistance, as needed, to help make your custom cable or cable harness a success. We can work from your design files, drawings, concepts, or develop a new design from scratch based on your unique needs. We can also reverse-engineer a new design based on an existing product.
By keeping an inventory of many of the components and wire we're tooled for, we can respond quickly for new projects and continue uninterrupted for the rest of your production schedule. This helps us maintain short lead times. We can deliver custom cables and cable harness assemblies in as little as three weeks for high volume orders; prototypes and first articles can be completed in as little as one week.
Whether you need 100 pieces or quantities in the tens of thousands, International Component Technology can manufacture and deliver your products when you need them. Even if you need your entire order at once, we have the manufacturing capability to meet your quantity requirements. High quantity orders can be scheduled as far as 12 months out for volume-discount pricing and deliveries at monthly, weekly, or other intervals, as your schedule demands.
Our quality standards are written to AS9100 REV. D specifications, and every cable we manufacture is tested for shorts, opens, and continuity prior to shipping. Our products are manufactured in-house, including all crimping, soldering, and cable assembly. All of our products are Made in the USA and are RoHS compliant and UL and CSA registered.
Request a quote for custom cable services for your application, or contact International Component Technology for more information.